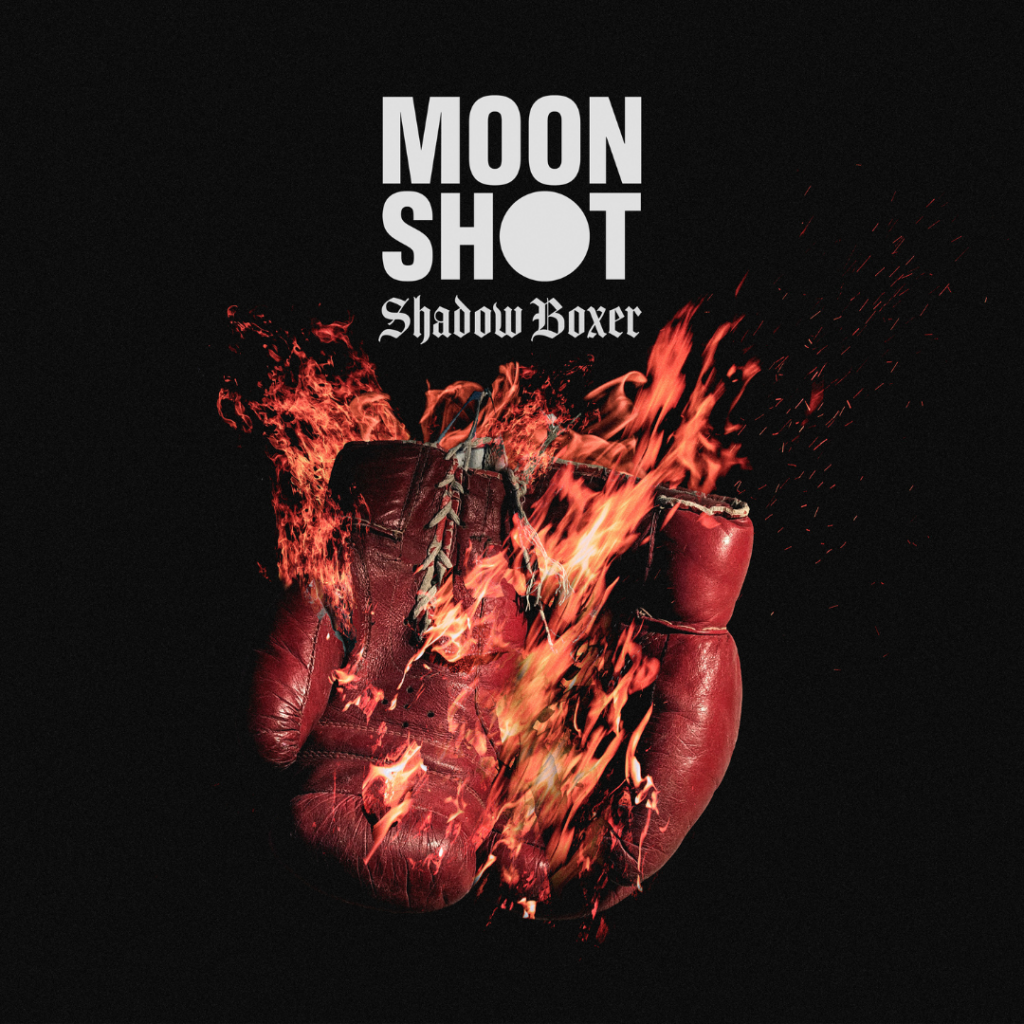 MOON SHOT
Shadow Boxer (Single)
Out: 24. November 2023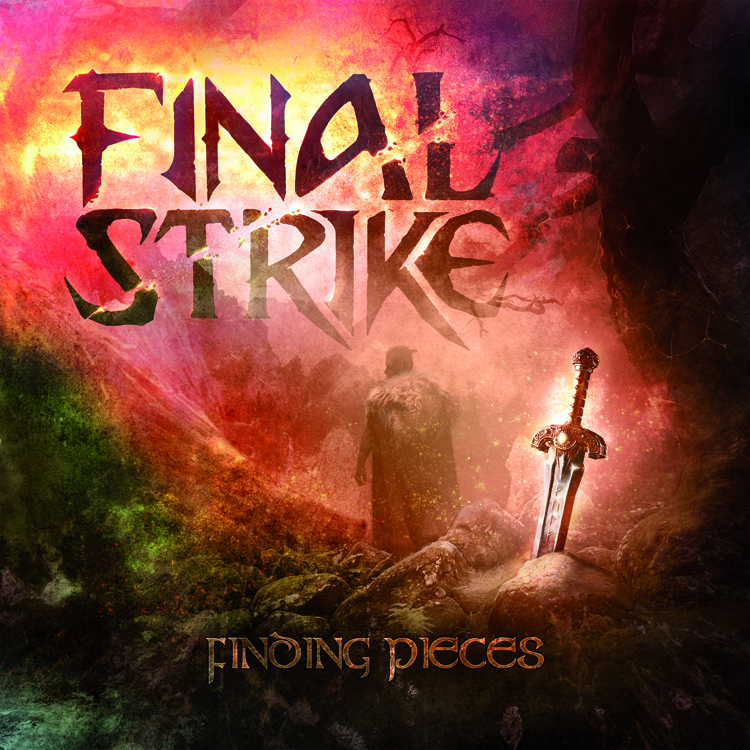 FINAL STRIKE
Finding Pieces
Out: 24. November 2023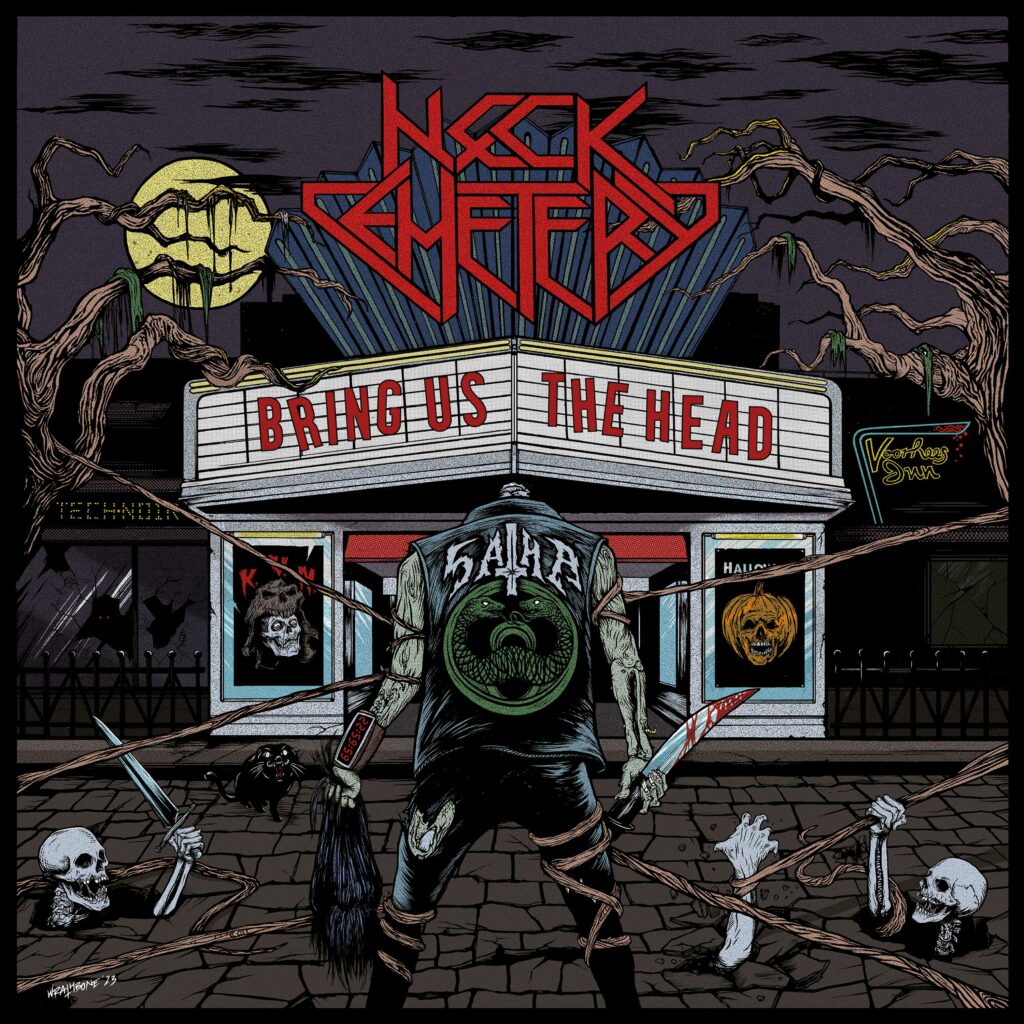 NECK CEMETERY
Bring Us The Head
Out: 27. October 2023

REAPER ENTERTAINMENT – The story so far
EPILOGUE
What happens when two music-obsessed people meet and, after going to concerts and festivals together, a crazy idea suddenly becomes serious? Right, a new label called REAPER ENTERTAINMENT is born! Florian "Flori" Milz and Gregor "Greg" Rothermel already brought a lot of scene experience with them due to their work for Nuclear Blast Records, but the two had to do everything else themselves with maximum dedication and unbending enthusiasm – and develop essential basics for a record company with pure DIY charm. The common motivation was quickly found: Only work with people you like and only release "good" music according to your own taste – after all, music is one of the few things in life where exists no black and white, right or wrong, but only the crucial question of whether and which emotions the musical art triggers in oneself.
A NEW HOPE
In 2017, after a legendary pizza meeting (pizza, beer, blazing evening sun – you know what I mean), things got down to business and initial talks were held with bands, the press and sales. Shortly thereafter, the business registration took place and in 2018 the first bands SUOTANA, ELVELLON, EVIL DRIVE and DEAD ALONE, whose releases were distributed via Soulfood Music, were in the starting blocks. "We started from scratch – without an investor, without an advance payment – just with our savings and our know-how," says Flori, before Greg adds: "We worked on everything from accounting and graphics to wholesale and production processes, loosely based on the motto 'Nothing is impossible – then we'll just do it ourselves!' We did all this alongside our actual jobs the whole time, put everything back into REAPER and paid extra if necessary. Forgoing spare time and the financial risk should soon prove to be justified, because a short time later, the first chart success (33rd place in Germany) could already be celebrated with the album "Dead And Alive" by PARASITE INC.
REBELLION INSTEAD OF EMPIRE
At the end of 2019, the distribution deal with Soulfood was terminated, instead REAPER entered into a cooperation with Napalm Records. While sales channels and the mail order structure could be used, REAPER remained a 100 percent independent company which continued to consist of just two people. However, by moving to a larger distributor, the two up-and-coming emperors, sorry, heavy metal rebels managed to get the license for METAL CHURCH's "From The Vault".
However, by moving to a larger distributor, the two up-and-coming emperors, sorry, heavy metal rebels managed to get the license for METAL CHURCH's "From The Vault". The first big name, plus a big result: a sold-out box set, sold-out vinyl editions and the album in the charts for two weeks. With this reference behind them, MEMORIAM could also be convinced by Reaper. Flori had previously worked with the British at Nuclear Blast for many years. When they were looking for a new label, Flori and Greg got the deal – and confirmed the leap of faith with the best sales figures in the band's history and number 9 in the official German charts for the album TO THE END – and we're not talking about pop stars with alibi guitars, but a real death metal band! Word gets around about good work, and with this success behind them, Reaper were able to sign many other, larger bands – and also became the first metal label to release their own podcast (so much for no spare time).
THE FORCE AWAKENS
In 2022, REAPER ended the cooperation with Napalm Records and entered into a new cooperation with Atomic Fire instead, in order to be able to work with Warner Music as a new distribution partner. "However, my dearest wish and the greatest challenge was to be able to bring TANKARD to us. I had worked with the band in Nuclear Blast for many years and they wanted to join us, but they still had a valid contract. Many e-mails, phone calls, meetings and negotiations later, we actually made it and were able to release the album "Pavlov's Dawgs" to celebrate TANKARD's 40th band anniversary, and achieved our highest result to date with number 8 in the German charts – also for the band it was the highest entry ever", tells Flori that REAPER continue to set no limits for themselves. Another highlight was the signing of the band WARMEN around Janne Wirman, the former keyboardist of CHILDREN OF BODOM. It is an open secret that the label name was very much inspired by the love for the band from Lake Bodom.
THE RISE OF SKYREAPER
The next sweep followed at the end of 2022: Summer Breeze organizer Achim Ostertag was so enthusiastic about the work at REAPER that he joined the company as an investor, friend and advisor. The limited company that was founded represents the next economic milestone in the history of REAPER ENTERTAINMENT – while only Greg and Flori continue to take care about the day-to-day business. It will be exciting to see what the two jack-of-all-trades come up with next, because two music maniacs who have turned their hobby into a job and their job into a hobby can be expected to do anything as long as the joy of music is the focus of their work.
written by Thomas Strater