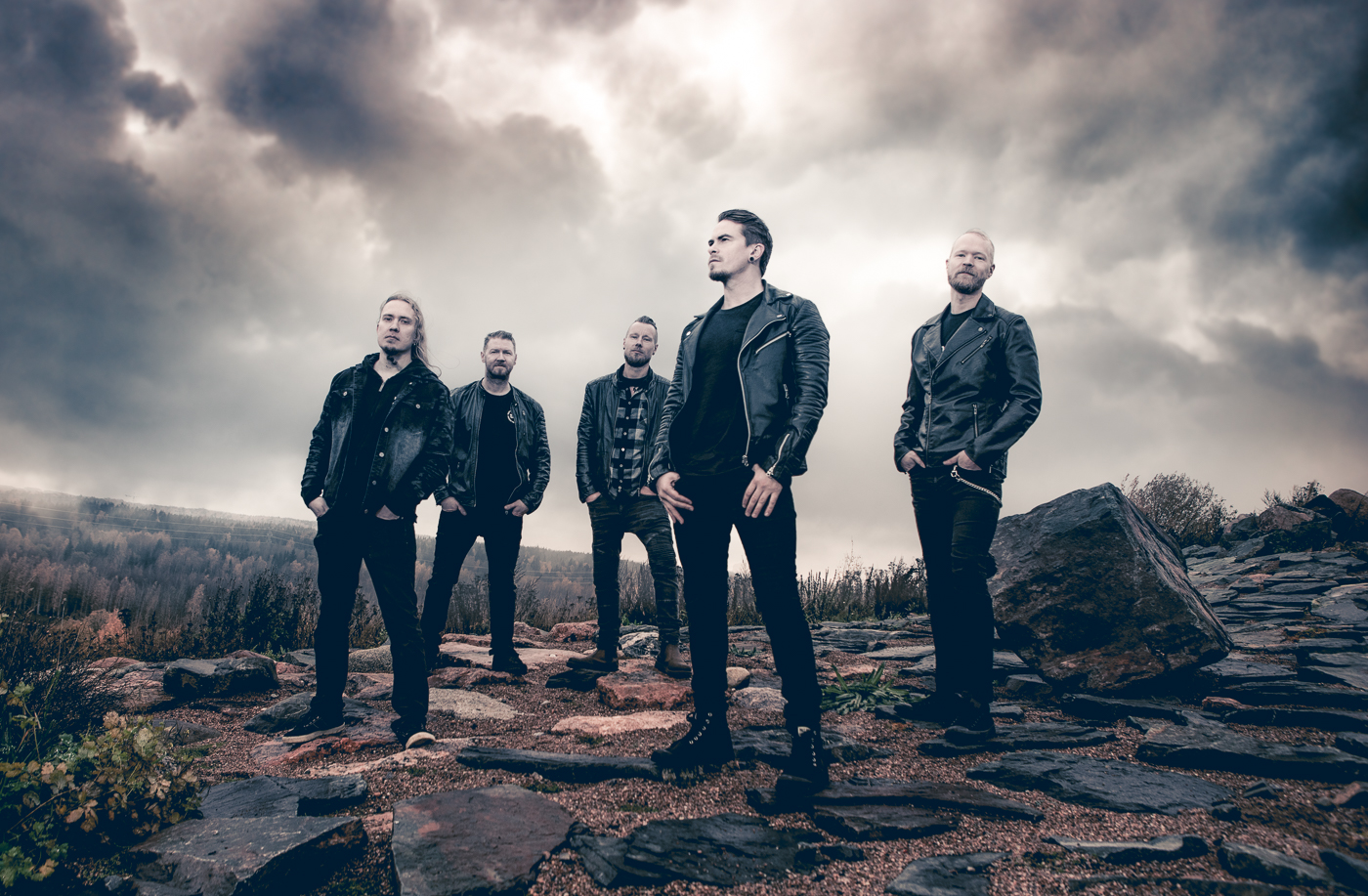 Space Metal from Finland
The Big Bang of the MyGrain Universe happened in the summer of 2004, when the remnants of then defunct New Science Band started over with the aim of playing some rough, yet melodic metal. After completing their line-up "Orbit Dance" was forged in 2006 and introduced the world a modern metal band with Nordic/American melodic death metal influences and lyric subject matter unlike anyone else's. First and foremost, a live band definitely worth admission on stages small and large alike, MyGrain first focused on domestic touring but while still on the road, managed to forge another slew of songs for the February 2008 release of their 2nd album "Signs of Existence". On their eponymous 3rd album the band took their effort up another notch with their now otherworldly space metal. The group's album #4 "Planetary Breathing" hit the shelves 27th of September 2013. "Planetary Breathing" was recorded during August and September of 2012 at Sound Supreme studios with Janne Saksa, who already worked with the band on their first two albums. The mixing and mastering was once more taken care of by the mad skills of Swedish alien mastermind, Dan Swanö. Together with Janne Saksa and Dan Swanö, they managed to capture the most rich and balanced MyGrain sound so far.
After band's four studio albums and expansive amounts of touring, in 2015 the band did call it quits and decided to go at least for a hiatus of an undefined length of time. During the hiatus it was unclear whether the band would re-activate or not, but since early 2018 the idea of re-activation started to sparkle and went for a full bloom by the 2018 fall-winter, when MyGrain hit the digital channels with their self-released EP named "III" in November.
MyGrain's journey of the new era continues now even stronger as they sign a worldwide record deal with Reaper Entertainment Europe. With a new machinery behind, MyGrain is ready to take over the world again. The group's album #5 will be recorded with a familiar mastermind mr. Juho Räihä at Soundspiral Audio, and the new album will see its daylight during 2020.
MYGRAIN online:
Instagram: https://www.instagram.com/mygrainofficial/
Facebook: https://www.facebook.com/MyGrain
Twitter: https://twitter.com/mygrain1
YouTube: https://www.youtube.com/user/OfficialMyGrain